Hawaii's economy has been hit hard by the pandemic, but in every challenge there is also opportunity. What can and will we do to be part of the pandemic recovery, and how will we do it to increase sustainability, resiliency, and diversification? What road blocks can we tackle to build back better? Come talk story with commercial airline, petroleum refining, gas and hospitality, ecotourism, waste management, and renewable fuel innovation industry practitioners of Hawaii's bioeconomy.
When: Oct 30th 2020, 9:00-12:00AM, Hawaii time
Where: Zoom Webinar, register on EventBrite
By Whom: The Hawaii Bioeconomy Trade Organization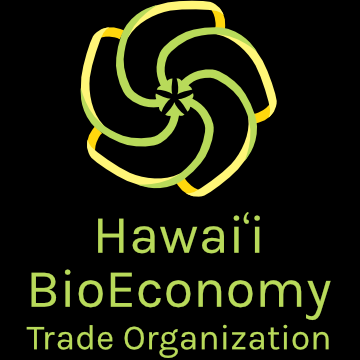 Call to Action
Tourism is the #1 driver of Hawaii's economy. Over 95% of visitor arrivals are by plane. Nearly a third of the energy consumed in the state is for jet fuel—a higher proportion of energy consumption for air transportation than any other state. Over a
third of Hawaii flights are to and from international destinations. In 2022, these flights will begin to come under the mandate established by the International Civil Aviation Organization (ICAO)'s Carbon Offset & Reduction Scheme for International Aviation (CORSIA). CORSIA requires commercial airlines to reduce GHG by 50% below 2005 levels by 2050.
This Summit was held Dec 3rd 2019 at the Hawai`i State Capitol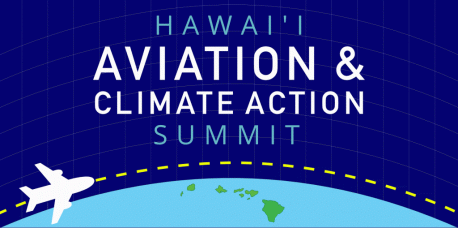 "This is a timely, if not overdue, conversation… the day has arrived where we can no longer delay facing
climate change. We have a shrinking window of time to take action, if we are to avoid catastrophic climate impacts. A key piece includes finding solutions that will reduce aviation fuel emissions and keep costs under control, in order to protect our economy & local residents." – Hawaii State Representative Nicole Lowen, Chair of the House Energy and Environment Committee